The Highland Academy Difference
At Highland Academy Charter School we know that your child's education goes far beyond simple textbooks and standardized testing criteria. A well-rounded education must have a foundation in traditional educational practice but it also has to teach students how to reason beyond the questions posed in the classroom. Throughout a student's life they are told what the correct answer is and how to arrive at that answer; what makes Highland Academy Charter School different is that we teach our students the power of cognitive reasoning so they can find answers to questions that won't be posed until much later in life. This type of education helps young students grown into confident leaders because the power and ability to reason will always be a necessary skill throughout every stage of life. Come visit one of our classrooms and you will see what makes our approach so well-rounded, unique, and successful.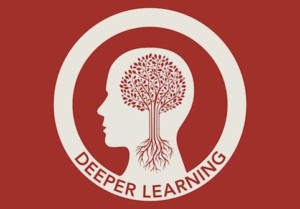 A main focus of Highland Academy is Project Based Learning.  PBL is a method in which students gain knowledge and skills by working for an extended period of time to investigate and respond to an authentic, engaging and complex question, problem, or challenge.  PBL elements include:
Key Knowledge, Understanding, and Success Skills – The project is focused on student learning goals, including standards-based content and skills such as critical thinking/problem solving, collaboration, and self-management.
Challenging Problem or Question – The project is framed by a meaningful problem to solve or a question to answer, at the appropriate level of challenge.
Sustained Inquiry – Students engage in a rigorous, extended process of asking questions, finding resources, and applying information.
Authenticity – The project features real-world context, tasks and tools, quality standards, or impact – or speaks to students' personal concerns, interests, and issues in their lives.
Reflection – Students and teachers reflect on learning, the effectiveness of their inquiry and project activities, the quality of student work, obstacles and how to overcome them.
Critique & Revision – Students give, receive, and use feedback to improve their process and products.
Public Product – Students make their project work public by explaining, displaying and/or presenting it to people beyond the classroom.
*Adapted from the Buck Institute for Education
Universal Themes help students see and make connections between, within, and across disciplines…to make meaning out of what might initially seem disconnected information. These are the "big ideas" that connect and make sense of all learning. Universal Themes are also used to increase the complexity of content within an area of study. When used within a specific discipline, the use of a theme will allow students to examine the interrelationships between and among facts, details, rules and concepts. When used across disciplines, a theme will allow students to study the inter-relatedness of areas of study.

Our Universal Theme for the start of the 2017/2018 school year is relationships!!!!  Everything is related in some way or another – big or small, changing or constant, orderly or chaotic – relationships are everywhere!  As you go throughout your classes, look out for those relationships that will deepen your understanding of what you are studying and the world around us.