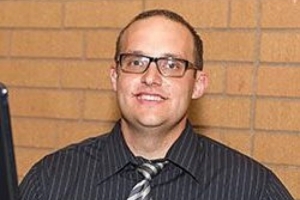 Mr. Bishop has been an educator for 10 years. He earned his Bachelor's degree in English, his Teaching Credential, and his Master's Degree in Public School Administration from California Baptist University. He began his teaching career at John W. North High School in Riverside. Since then, he taught and served as an administrator at Mojave River Academy Charter school and then worked to open Highland Academy. He is currently working as Director.
Mr. Bishop and his wife were among the principal founders of Highland Academy. They currently live in Yucaipa with their 3 kids.
Mr. Bishop enjoys music, books, sports, and building things. He loves going to concerts, John Wayne movies, doing home improvement projects, and coaching his son's basketball teams.