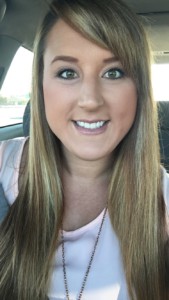 In 2014 I graduated from the Integrated Teaching Program at California State University, San Bernardino. During the academic program I simultaneously earned my B.A. in Math as well as my California Teaching Credential. As of January 2015, I enrolled at Brandman University, to pursue my Master's of Arts in Educational Leadership. With this degree it is with my greatest intent to rise through the educational administration system learning the ins and outs of all levels to attain an educational administrator position. This will be my 3rd year teaching at the middle school level. I thoroughly enjoy this age group of students because they are learning to become their own person and I have the opportunity to greatly influence both their education and personal lives via education.
From the inception of my teaching career I have excelled in providing my students with a stimulating, challenging, and healthy learning environment that allow them to become more active participants within their respective learning environment. I am very confident that as an instructor at Highland Academy, I will create a fun and productive learning environment that is intriguing to the mind and centered around student based learning.
This year I will be the Cheer Coach as well as the 7th grade student council advisor. I look forward to working with your student and helping them find their GENIUS!
On my free time, I like spending time at the river, spending time with my family, starting/working on community service projects and attempting to try new types of world style cuisines that my husband cooks for me.